Glass Garage Doors
Back To Our Services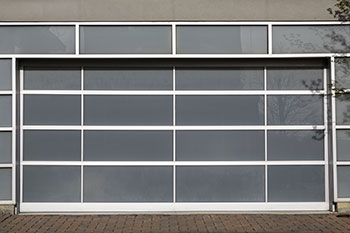 Garages are a great addition to any house. They add storage space; they are a great place for building stuff or working on other projects. Garages also make a great place to hang out in. Of course, they are a great place to park your vehicle to keep it safe. Our garage door company can and will do all kinds of garage door services for your garage doors. We have been in the business for many years and have earned the reputation of being the best garage door company in Vista. We are affordable and dependable. Call us today and let us take care of all of your garage door needs.
Vista is a city that is close to the Pacific Ocean in California.
Our company offers complete packages when it comes to garage door services. We specialize in garage door torsion spring repair and off track door repairs. We have a wide variety of services to suit your needs. Our technicians are highly qualified and professional in delivering top of the line work to residential customers. Our company aims to provide you with exceptional customer service. In line with this, we make sure to do honest and quality work at reasonable rates. We are experts when it comes to torsion springs. A torsion spring generates energy by winding around a shaft to lift the door. If repaired by an untrained person, this can cause serious damage. Our technicians, however, are experts in handling these types of door issues. We can guarantee that the repair will work smoothly and safely.
One of the many services that our garage door company in Vista offers is replacements and installations of garage doors. We carry all kinds of garage doors for you to choose from. We have steel, aluminum, and wooden doors. We also carry glass garage doors. These glass garage doors have became very popular these last few years. There was a time, though, that people were skeptical about using glass garage doors. They seen them as a waste of time because they feared they would crack or break too easily. However, this has changed a lot. Now people are seeing that a glass door is just as safe as any other garage door with a little added care.
A glass garage door comes with either an aluminum alloy frame or a wooden frame. Either way they are strong and durable. They have heavy-duty glass that is not as fragile as you would think. This glass is made so that it will let all of the natural sunlight into the garage but has tint on the glass so that you can still have all of the privacy that you want. The degree of tint is your choice depending on your preference.
These glass garage doors come in different styles. You will definitely find one that will go with the way that your house is styled. Glass garage doors give your garage a modern look. The other neighbors will be envious of how beautiful your garage door looks. Yes, these are more costly than some other types of doors but they are well worth the money that you pay for them. Our garage door contractors will help you decide on the right garage door for you and then install it for you too. We will take off and dispose of the existing garage door for you.
Our garage door company in the city of Vista can also do all other repairs and installations on your garage door. Our contractors are well trained and there is not a garage door service that they cannot do or a question about garage doors that they can answer.