Garage Door Maintenance
Back To Our Services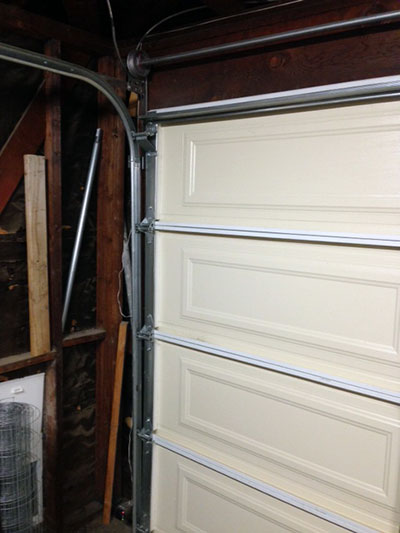 Our company specializes in many areas of garage door services. Maintenance and adjustments are areas that we are most trusted with by our loyal customers. This garage door company located in the city of Vista has been operating for a very long time now. We offer free estimates and the lowest prices in the area. Our office is open for any emergency service. We keep our service trucks well stocked daily to so we ready for emergency calls at all times with garage door contractors that are well trained to do the job for you. Preventive maintenance and adjustments are very important because it keeps you from having a large repair bill.
The perfect team for electric garage door maintenance! Our experience is ensured
Automatic garage doors and electric openers are our specialty. We can expertly repair, install and replace them for you. The garage door opener is a motorized device that helps to open and close the door. Switches or remote controls often regulate this. Our highly qualified door experts can repair your door opener including its lift mechanism. They will make sure that there are no issues after we are done repairing your openers. We offer full service package, which includes inspection, adjustment, repair and lubrication where necessary. Our technicians are familiar with all brands of existing openers. We have spare parts in our well-stocked vehicles when we bring along while visiting your home. Our company offers the best when it comes to opener repairs. In addition, we offer the most reasonable rates in the business.
It is important that maintenance and adjustments done at least once a year maybe more depending on how often your garage door is used. Our technicians can complete the maintenance and adjustments within the same day. This job may include fixing loose screws and cables to be adjusted if needed as well as regular lubrication in order to keep the moving parts in top condition. As the homeowner or renter, you might want to consider getting preventive maintenance done that can help save you money and time in the end. Maintenance can be done by keeping your garage door clean with a mild detergent, clearing debris out of the tracks. If you notice any bolts or screw loose, tighten them, this will prevent some major repairs from happening.
Contact our expert garage door contractors to help you to prevent major repairs. However, if necessary, we can do the repairs, installation, and replacements for you as well. Our technicians are quick and efficient and provide service with a smile. We offer everything that needs to be done to keep your garage door working properly and help it last a long time.
Our technicians are trained to complete the work for you within schedule and will even give you tips on what to look for as far as minor repairs. If you call our company in Vista, an expert contractor will arrive promptly to take care of the issue at hand. We are here to assist you whenever you need help. With our same day service and low prices, our garage door company is the best in the business.
Our customers know that aside from quality service, all our contractors are the best when it comes to customer service. They are friendly, quick and efficient. We make sure that are customers are 100% satisfied before leaving a job. Our products and services are guaranteed. Come by our garage door company and view the many products and services that we have to offer.