Garage Door Springs
Back To Our Services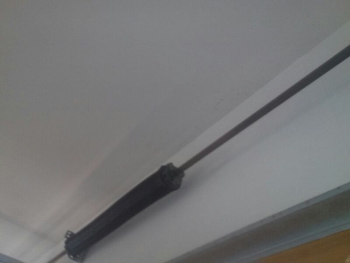 If you are in need of spring replacement for your garage door, call the best garage door company in Vista. We offer round the clock emergency service anywhere in the area. With our low rates and free estimates on all garage door services, you will get your money's worth and so much more. We have skilled garage door contractors with years of experience on the field from replacing old doors to installing brand new ones for your home or office as well as regular maintenance. We carry garage door parts that you might need. We have Marantec, Sears, Genie and Liftmaster products and other quality products for residential and commercial use. For years, the residents of Vista have trusted our company to provide them full garage door service.
Our company aims to provide quality work with honest pricing. We want our company to thrive on positive as well as strong and trusting partnerships in the community. We make sure that our company always stays on top with remarkable customer service and strong integrity. We specialize in new garage door installation, yearly maintenance service, emergency door repairs, and same day services. Our trained technicians can repair your existing door parts like cables, springs and tracks. In addition, they can also work on your electric door openers and make sure that it works smoothly and quietly. We service as well as repair most major brands of electric openers and garage doors. Our company makes use of quality door accessories and door products from the leading manufacturers in the industry.
Working as the system backbone of your garage door are the garage door springs without them, closing and opening your garage would take much more effort. There are two kinds of springs used. Both are durable and are made to last a long time. The extension type, which is installed in the sides and works best on doors less than 400-pounds. They are made for lighter doors. To get your door weight you can actually use a bathroom scale so you will know which type of spring you would need. Torsion springs on the other hand is installed above the garage doors and is used for garage doors, which weighs more than 400-pounds. We have both types of springs, which are already galvanized.
Although they are meant to last a long time, springs can still get wear and tear with its repeated use.
It has to be noted though that once they get broken, a homeowner should never attempt to replace them on their own. There have been reports of people getting seriously hurt from doing this. A professional should be contacted for many reasons. Your safety is the number one reason for this. If a professional does it for you, you not only stay safe but you will be assured that the spring will be installed properly and according to safety guidelines. Our expert technicians in our garage door company in Vista can install your springs for you with no problem. We offer the most efficient and quick service in the area. We can also check your door for other problems that can be resolved within the day. Aside from this, we can also install, repair, or maintain other garage door parts.